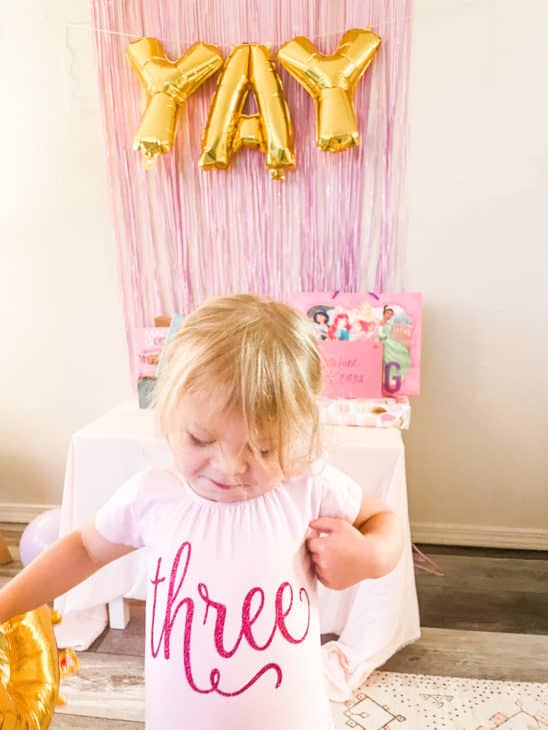 THREE YEARS OLD.
I can't believe that my sweet little baby is more preschooler than baby. Sometimes at night I try and remember what it was like to hold her when she was so small. Can I remember before she could walk? If I close my eyes tight enough, can I remember just one morning waking up to her in the crib next to our bed? Where did that baby go?
and I know as quickly as she transformed from newborn to infant to toddler, she will soon become a child and adolescent. So I cherish every single moment I have of her exactly where she is at. I try to remember those fleeting moments, I try not to imagine the future too much, I try and keep my eyes right on her at age 3 and some change.
She is so full of light and personality, with a quirky imagination and an insane memory. Her favorite color is yellow (like her hair) and she loves to "take your order" with a crayon and piece of paper, frequently saying that "they don't have" whatever it is you want.
When she wakes up her crazy hair is in her face. Just when I think her hair is finally growing out, a new layer of baby hairs starts emerging underneath, leaving her with a zillion different lengths of fine hair that curls at the ends.
I am desperate to soak her up, to memorize the feeling of her rubbing her hands on mine as she falls asleep, the sound of her voice as she excitedly shares something with Georgia and her nonstop desire to help do anything I am doing.
Three years as someone's mother and every day is better than the day before.
Throwback to her literal birth day. I can't believe my sassy little girl is tucked inside that sweet little newborn.