Over halfway to one, I just cannot believe it.
Our little Georgie has had quite the month. She's started more consistently rolling, eating solids, sitting with assistance and SHRIEKING AT THE TOP OF HER LUNGS. Her lifelong dissatisfaction with the bath has left now that she's taking them with Madeleine, which has been a real joy to watch.
At her 6 month appointment, she had fallen a little bit on her growth curve, going from the 4th to 2nd% so we've been upping her feeds and giving her more solids. She feels like such a tiny baby that it's sometimes hard to remember she's 7 months. It feels like she's been this size forever.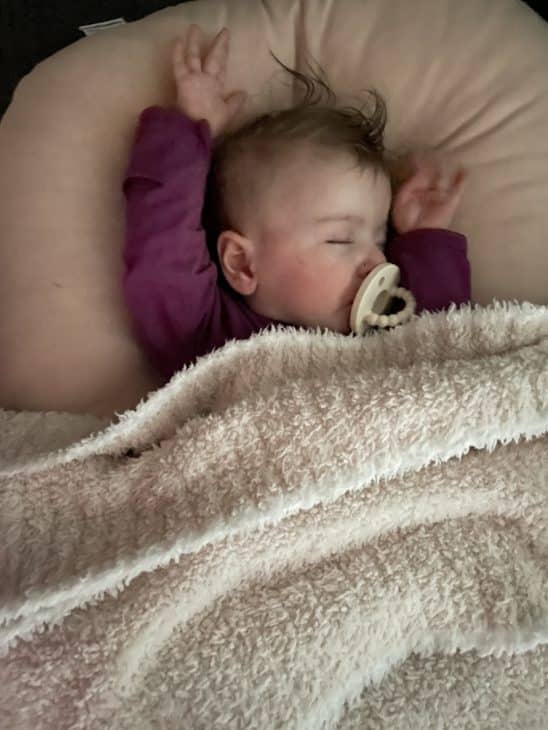 There will never be enough pictures of snoozy little Georgia.
Breaking in her new high chair! Madeleine's been warming it up for her for the past year or so, but we got it knowing Georgia would one day use it!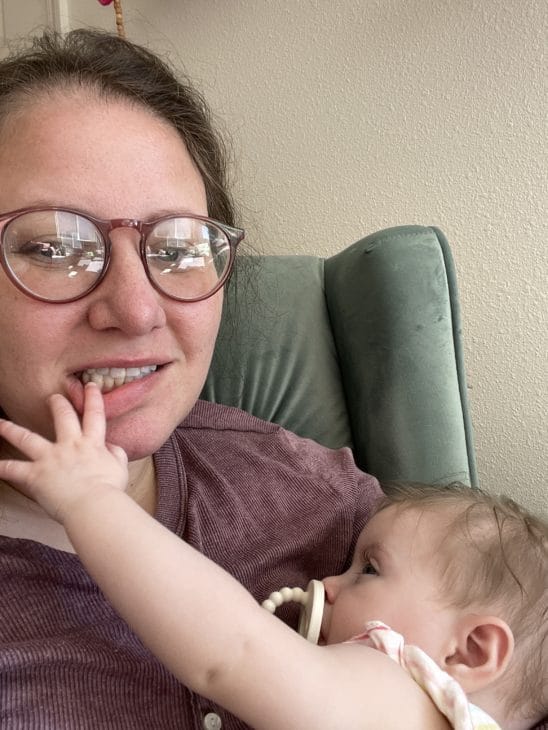 Hands in my mouth, ALWAYS.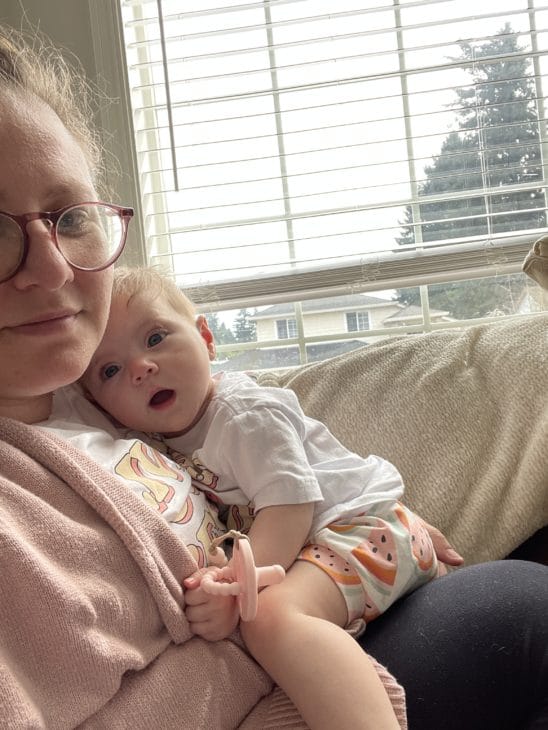 Not many pictures of me and Georgia. She was extra snuggly this day.
Georgia got to participate in a little brand shoot for City Mouse! There were so many adorable little babies and we got some great pictures of Georgia 🙂
Snuggles in Madeleine's crib. Georgia isn't sure how she feels about this yet but Madeleine LOVES IT.
Working on sitting up!
Breakfast at the table with my two favorite girls.
Sweetest little peach.
BIG fan of carrots.
Georgie, we love you so much. <3