It's hard to believe our sweet little peach is already 1/4 of a year old. With Madeleine, it felt like time was so slow. I couldn't imagine her ever being half a year old, a year old… let alone TWO YEARS OLD. Now with Georgia, it's like I blinked and all of a sudden she's getting ready for applying for colleges 😭 Kidding, obviously. She can't even sit up. But still! It's zooming by!
Georgia has the BIGGEST, CUTEST smile and continues to be very happy. Her big gummy smile melts my heart and I want to stare at her forever. I can't believe she's ours. She's started sleeping through the night. This month she finally outgrew her newborn diapers and clothes and is now swimming in her 0-3 month clothes but doing great in size 1 diapers.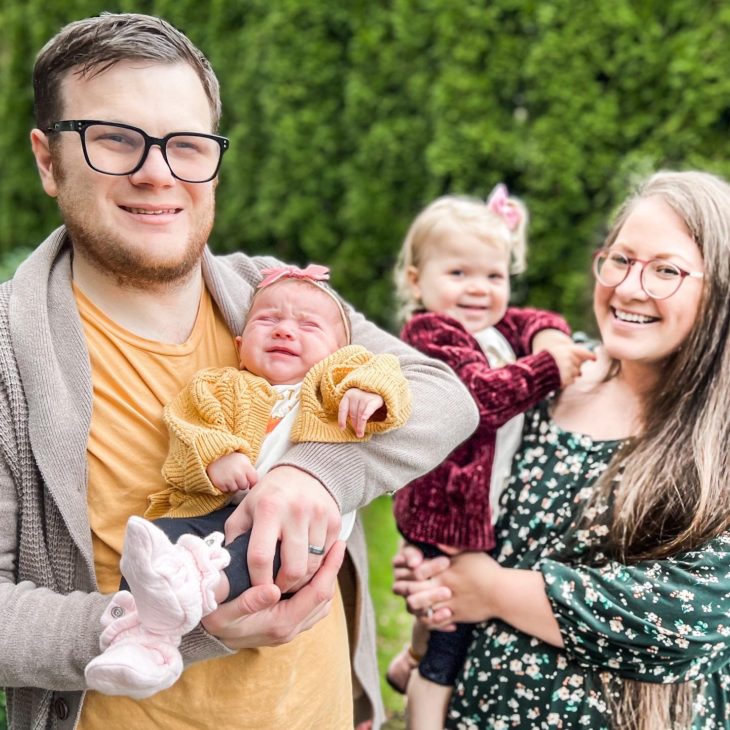 Celebrated her first Thanksgiving with matching sister outfits and lots of love and affection from all of her family.
My little bathroom buddy, haha! Madeleine never really liked being worn, but Georgia LOVES IT. Lots of people share all of the ways they are productive while babywearing but I like the benefit of getting to snuggle with Georgia while having both hands to drink coffee or eat a snack while sitting on the couch, being honest. haha!
Look at this smile, like are you even for real? Get out of here. and her eyelashes! EVERYONE comments on them. They're perfect. She's perfect.
The best gifts I've ever seen under a tree. How cute are their matching shirts from Finn & Emma? If they had a little rock duo, they'd be called Wonder & Cheer and this would be their album cover, AM I RIGHT or am I right?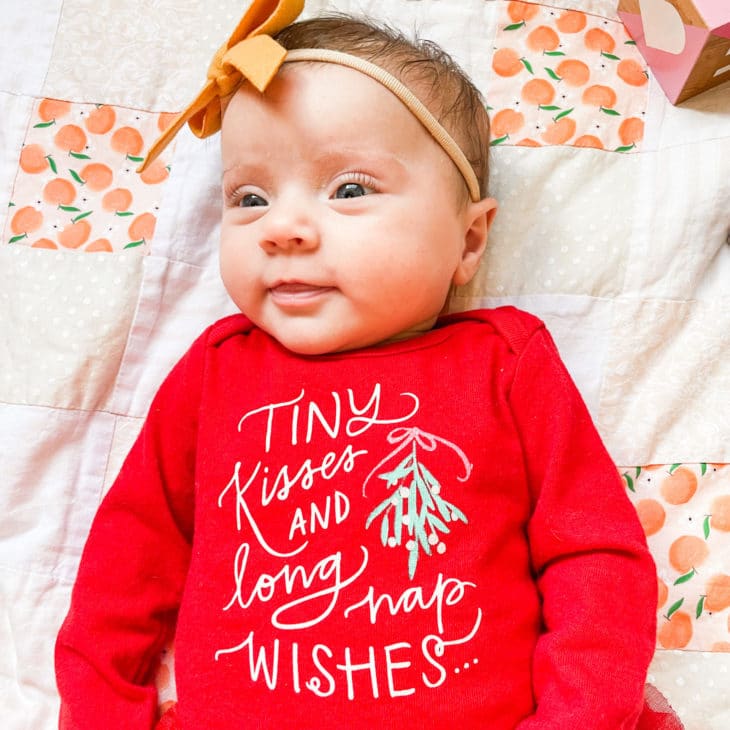 Georgia, you are more wonderful than any of us could have ever dreamed.
Georgia // Month 2
Georgia // Month 1