{Blanket: hursthomemade / background blanket: Barefoot Dreams / blocks / Jumper: June & January}
We're entering the last month of the first half of the first year of her life. 😭🥲
Georgia still remains a treat. a delight. a joy. the sweetest baby.
At her 4 month check up (which happened when she was 5 months 🤷🏻‍♀️) she was 11 lb 7 oz (4%) and 23.82″ (21%). They re-measured her head because it's in the 10th percentile but turns out she's just a little bitty girl.
She loves her little feet, chews on her hands NONSTOP and has started holding and playing with her rattle.
She's been doing a lot of rolling over to her side while on her back and sometimes rolls from her tummy to her back. Mostly she just grabs her foot and smiles. 🥲 Because of the sometimes rolling, we transitioned her from the swaddle feature of the Dreamland Baby swaddle to the sleep sack. She's growing up too fast, I tell you.
This month was full of sister snuggles in bed…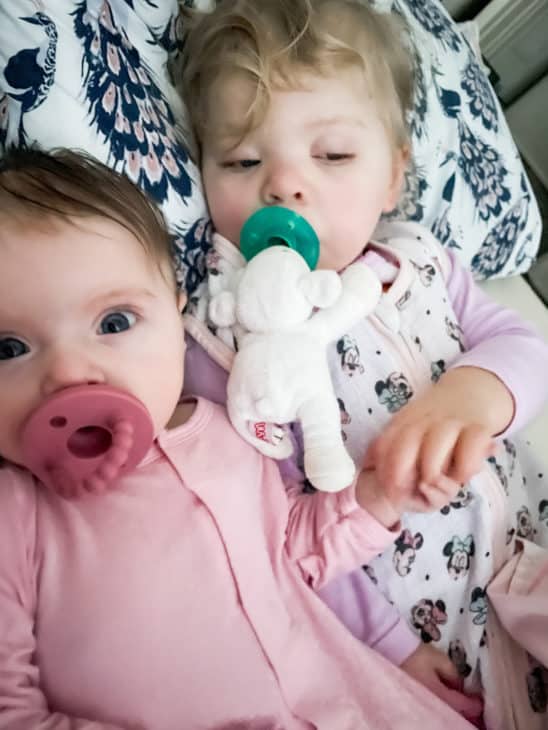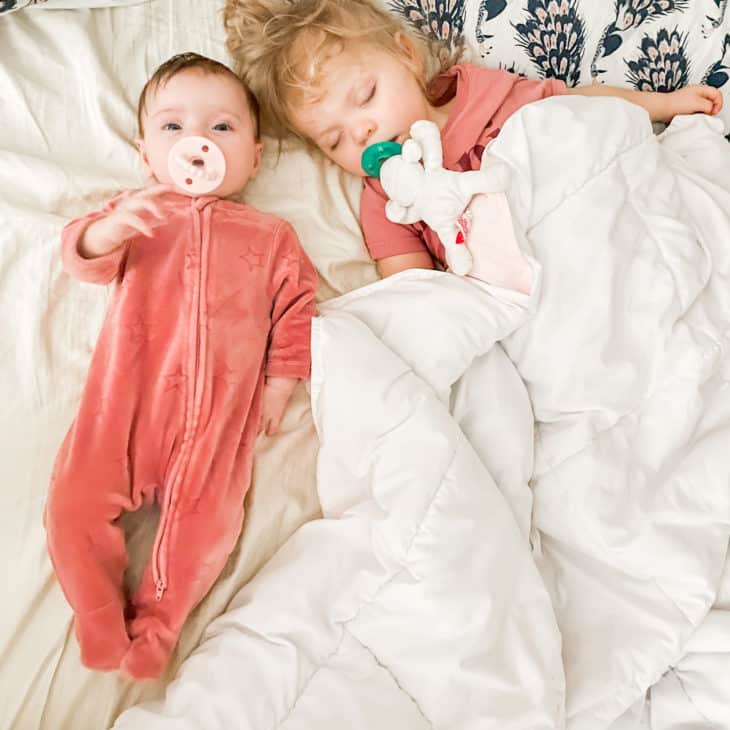 …and whatever the heck this sister thing is.
Matching Valentine's Day outfits
Soaking up love from her PePa and Grandma Nella, who she was named to honor.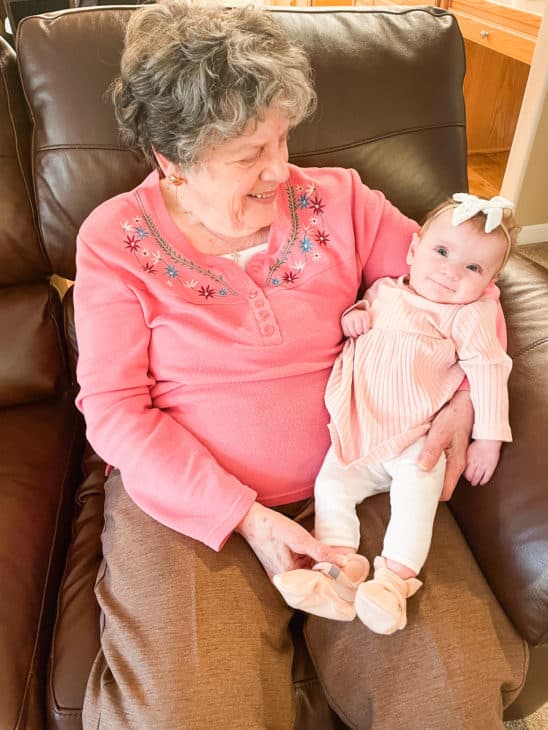 A pretty big thing is that I finally got rid of 99% of her cradle cap. There's still a little part that is in a weird place, but after a few days of being covered in scales, she's cradle cap free! I HIGHLY suggest this FridaBaby cradle cap system. It has a sponge to get the scales wet, a little silicone brush to help loosen the cradle cap and then a little curved fine tooth comb to help comb out the flakes.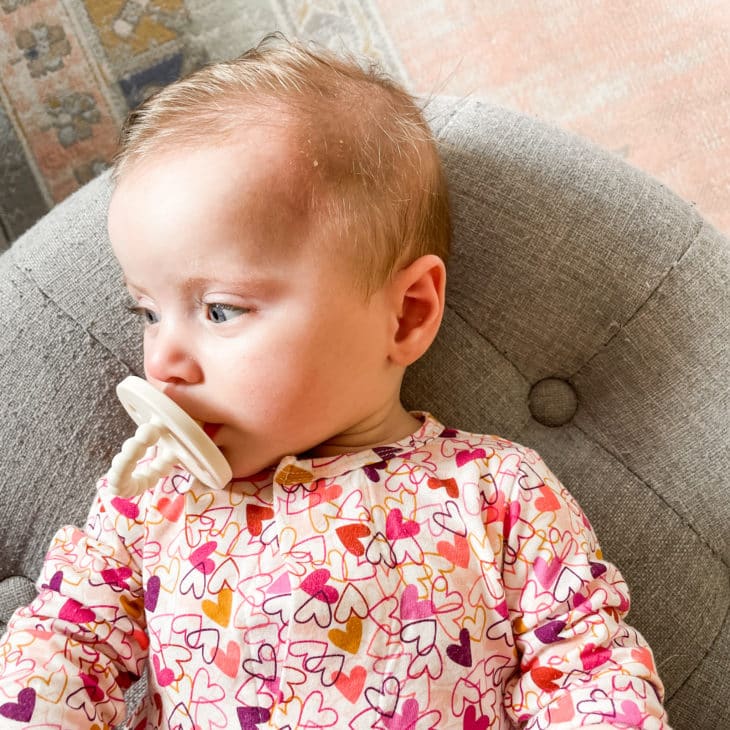 and always sleeping pictures. Madeleine is 2.5 and I still take a picture of her sleeping if I happen to see it. It's so peaceful and sweet and I love it so much.
So in conclusion, another month and she still is the sweetest most wonderful little human being to join our family. Truly honored to be her mother.
Georgia // Month 4
Georgia // Month 3
Georgia // Month 2
Georgia // Month 1